When we are closed
If you are ill when The Lade Medical Practice is closed and you can't wait until we open, you can call NHS 24 on 111.
Remember: Your community pharmacy can offer advice and treatment for minor ailments. Please consider visiting a pharmacy before calling your GP or NHS 24 as many ailments do not require you to see a doctor.
You should only phone 111 if you're too ill to wait until the practice re-opens.
Anyone with a non-life threatening condition who would usually go to A&E should now call NHS 24 on 111 first, day or night, to be directed to the right NHS service.
Call 999 in a medical emergency - when someone is seriously ill or injured and their life is at risk.
Alternatives to NHS 24 & Your GP
It's really important to know where to go to get the right care. This video may help:
Visit NHS Tayside's guide or the NHS Inform guide.
Opening times
The practice is open from 8am-1pm and 2pm-6pm from Monday to Friday.
We are closed between 1pm and 2pm but, if you have an emergency during the lunchtime closure, please call our emergency mobile on 07704741673.
We participate in the public holiday closure timetable as agreed by NHS Tayside for General Practice.
NHS Inform: Health Advice
NHS inform is Scotland's health information service. It offers quality assured health and care information. You can use symptom checkers to assess your symptoms and find out what you should do next, browse health information, find a service, and more.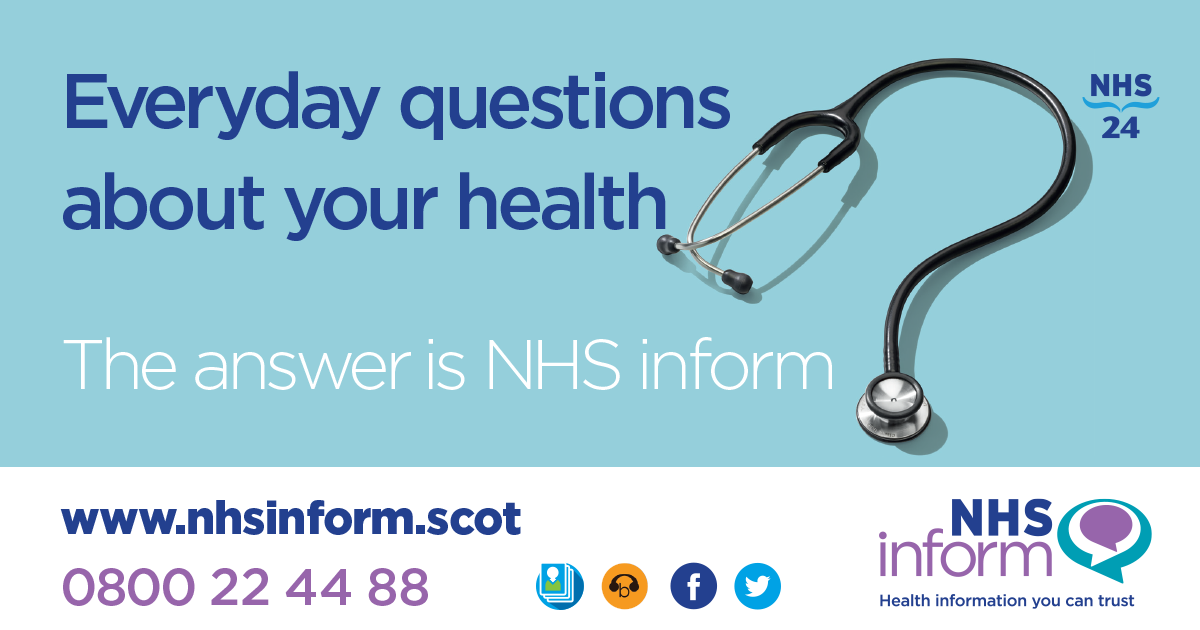 About Us
We are a friendly GP Practice in Perth city centre situated within a modern health centre. It has good wheelchair and disabled access and is close to major bus routes.
We have approximately 3,700 patients on our patient list, and welcome new patients from our practice area, which includes Perth and Scone.
Our aim is to provide a high level of family medical care.
Contact Us
The Lade Medical Practice
Drumhar Health Centre
North Methven Street
Perth, PH1 5PD